More info
When you need more POWER in your system, using PSU-Chain Adapters you can wire two or more power supplies easily to a single motherboard. You can power on/off safely all the PSUs just pressing the power switch of your PC.
Small, lightweight, and true Plug N Play, the PSU-Chain Adapter allows you to add more power to your computer. No cutting wires or soldering and saves a lot of time.
They are very easy to install. See the following picture for a very intuitive connection diagram.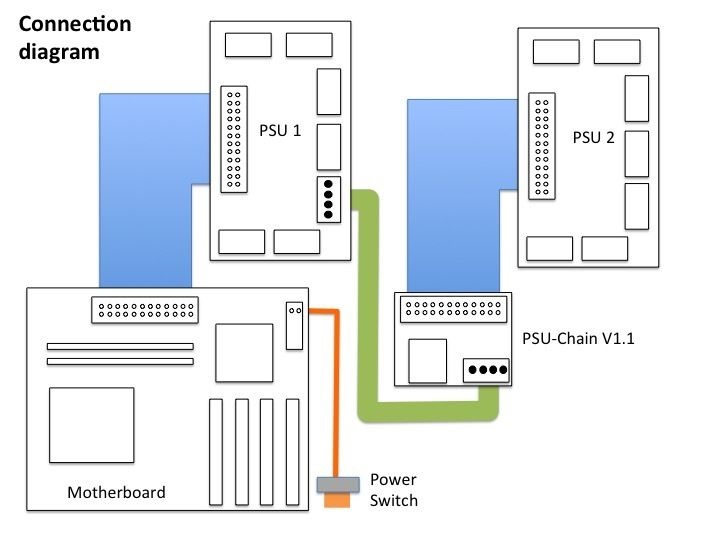 PSU-Chain Adapter Features
-Solid State PC board
-Non-heat generating
-True Plug and Play
-Compact design
-Multiple mounting options
-Virtually unlimited PSU's
-Useful for assembling RIGs for cryptocurrency mining (Ethereum, Litecoin, Expanse)
Other purchase options
You can buy this item at Amazon